The most consumed foods on private jets 03/07/2023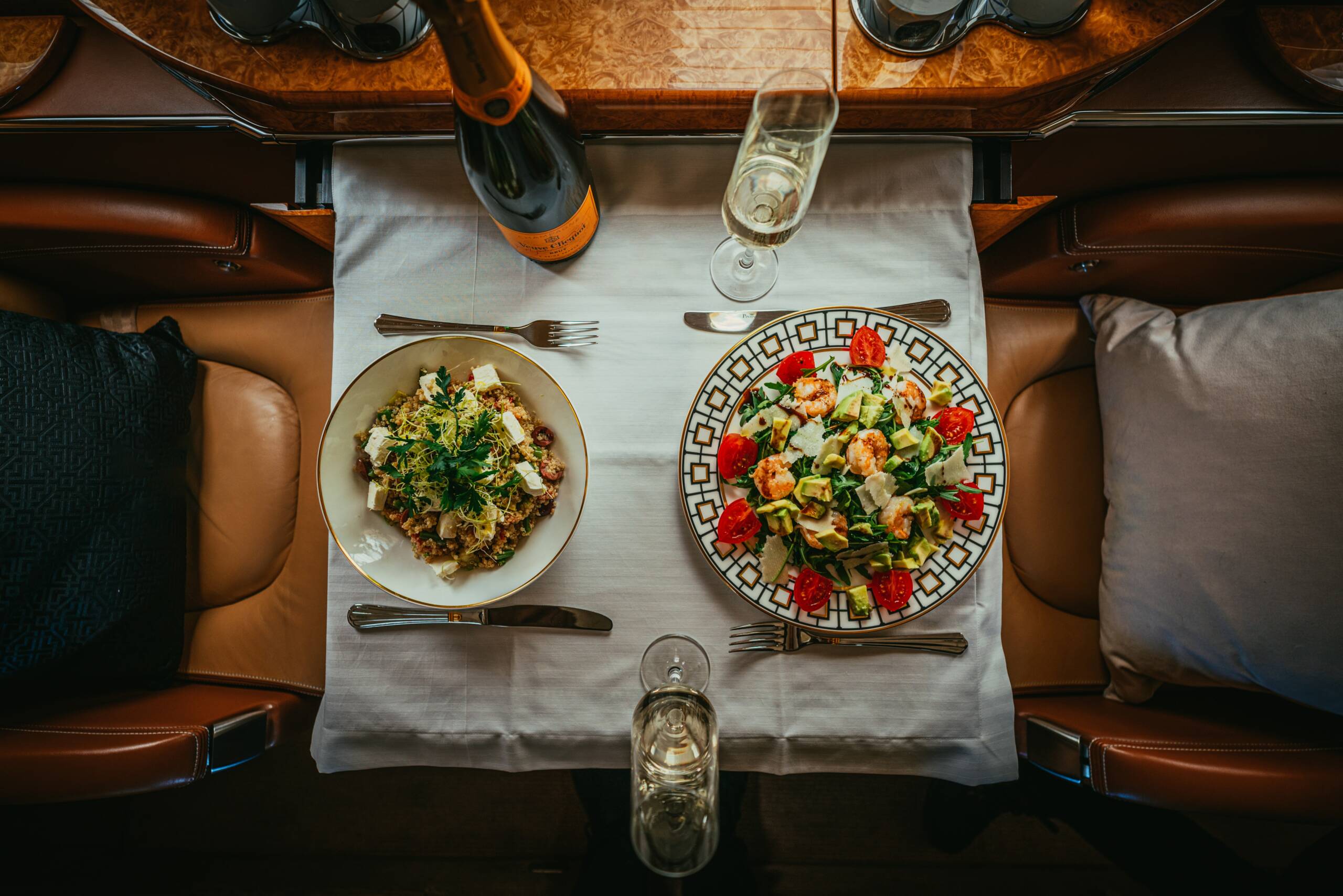 If you have chartered your private jet and are wondering what foods you can eat on board, this article provides a list of the most consumed foods on private jets. From hot and cold dishes to sweet and savory options, your taste buds are unlikely to be disappointed.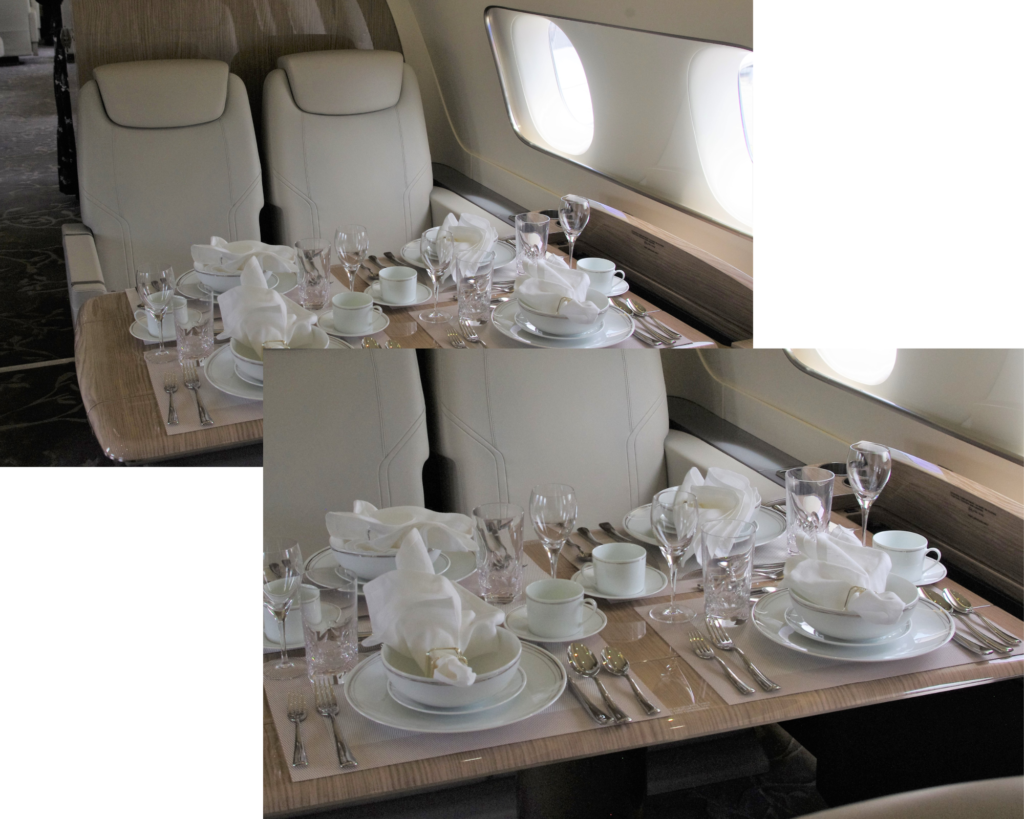 Catering & Private Jet
From caterers' kitchens to tasting at 9,000 meters altitude, provisioning the food you consume on a private jet can become a real treasure hunt.
Brokers, airlines, flight attendants, pilots, and catering agencies synchronize in a meticulous choreography at the starting line: the request.
Once this request is formulated and transmitted by your broker and the airline, catering agencies work to find the best artisan. After sourcing all the dishes, they are transported to the aircraft and the crew.
Cold foods
Sushis 🍣
Marinated with soy sauce or served with wasabi, sushi is popular all over the world. They are popular due to the variety they offer, such as makis, sashimis, tempura rolls, salmon rolls, and even vegetarian options. Sushi is particularly appreciated by people traveling on private jets.
Considered as "healthy" and upscale form of food, sushi is one of the most consumed foods on private jets. For passengers looking for a high-end gastronomic experience during their trip, sushi can satisfy their different tastes.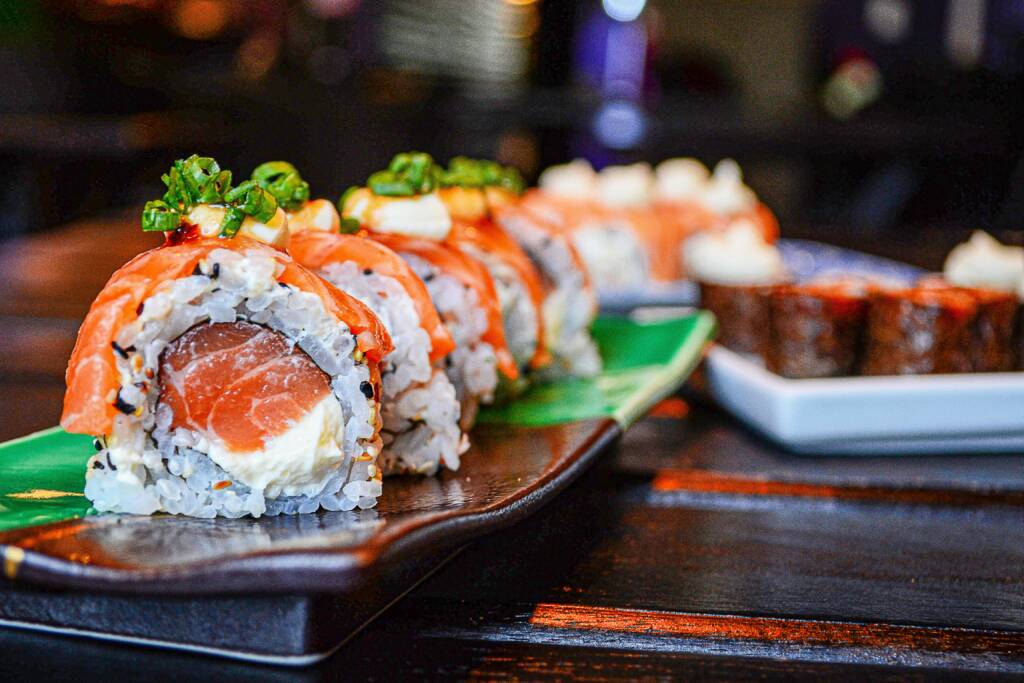 Charcuterie/cheese platters 🧀
One of the guilty pleasures on private jets is the charcuterie and cheese platter. These platters include high-quality cheeses and cured meats such as ham, salami, and sausage. The platters can also be served with fruits, nuts, crackers, and sauces to enhance the taste and texture of the food.
On board, customers consuming their charcuterie and cheese platter will be offered a superior culinary experience.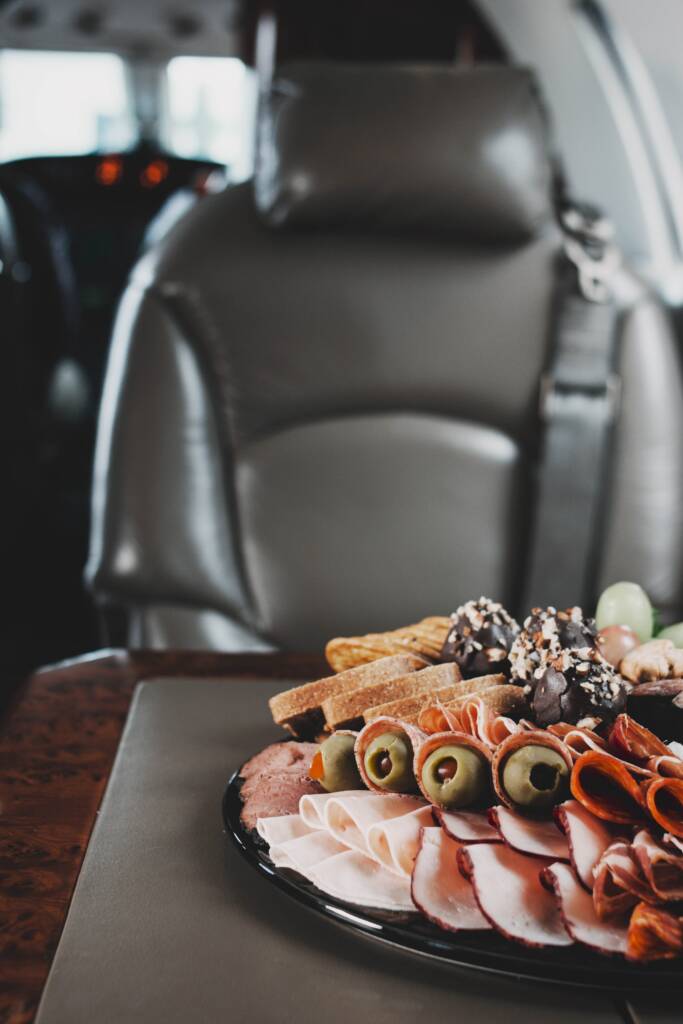 Fresh fruits 🍉
Apples, bananas, oranges, strawberries, grapes… Fresh fruits are a key element of a healthy and balanced diet, and they are increasingly appreciated on board private jets. Fresh fruits can be consumed as a snack or integrated into more elaborate dishes, offering a healthy and delicious option for passengers.
According to the preferences of the passengers, fruits can be prepared in different ways, including salads, juices, or smoothies. Consuming fresh fruits on a private jet is a popular choice for passengers who are looking for healthy food options for their private jet travel.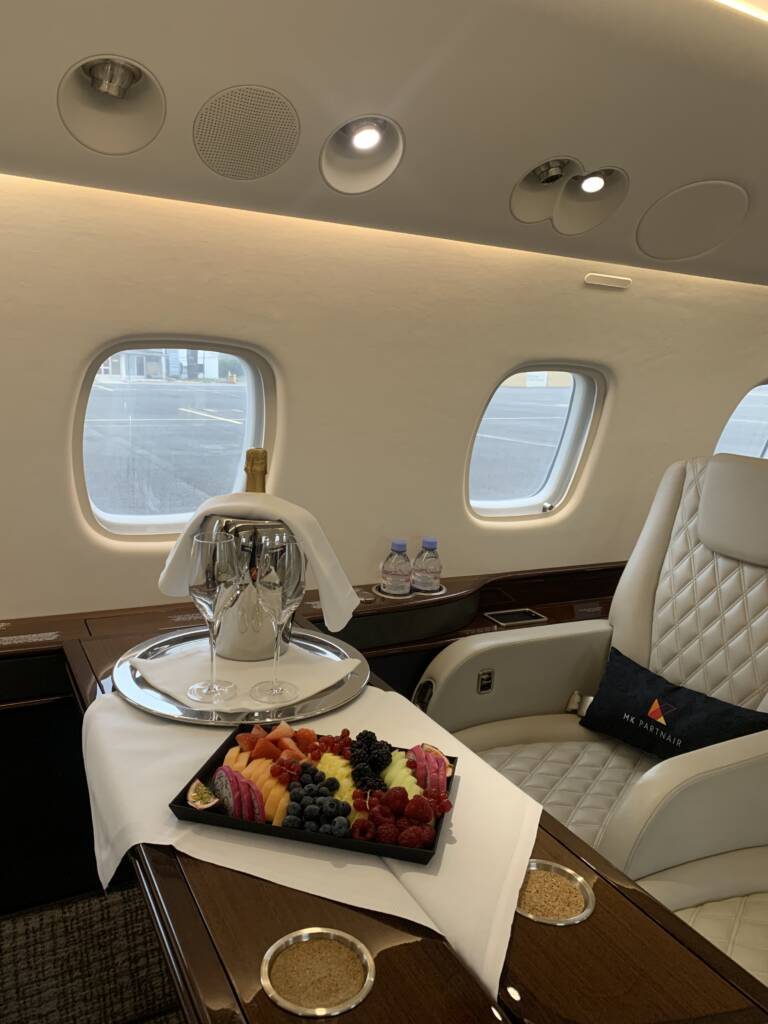 Sandwiches and salads 🥪
Consuming sandwiches and salads on a private jet is a convenient and healthy way to eat during a flight.
There is a variety of sandwich options: chicken or ham and cheese sandwiches, as well as more sophisticated options such as seafood or vegetarian sandwiches.
The advantage of eating sandwiches and salads on a private jet is that they are generally healthier and lighter than other in-flight meals. This can help travelers feel more fit and lighter during the flight.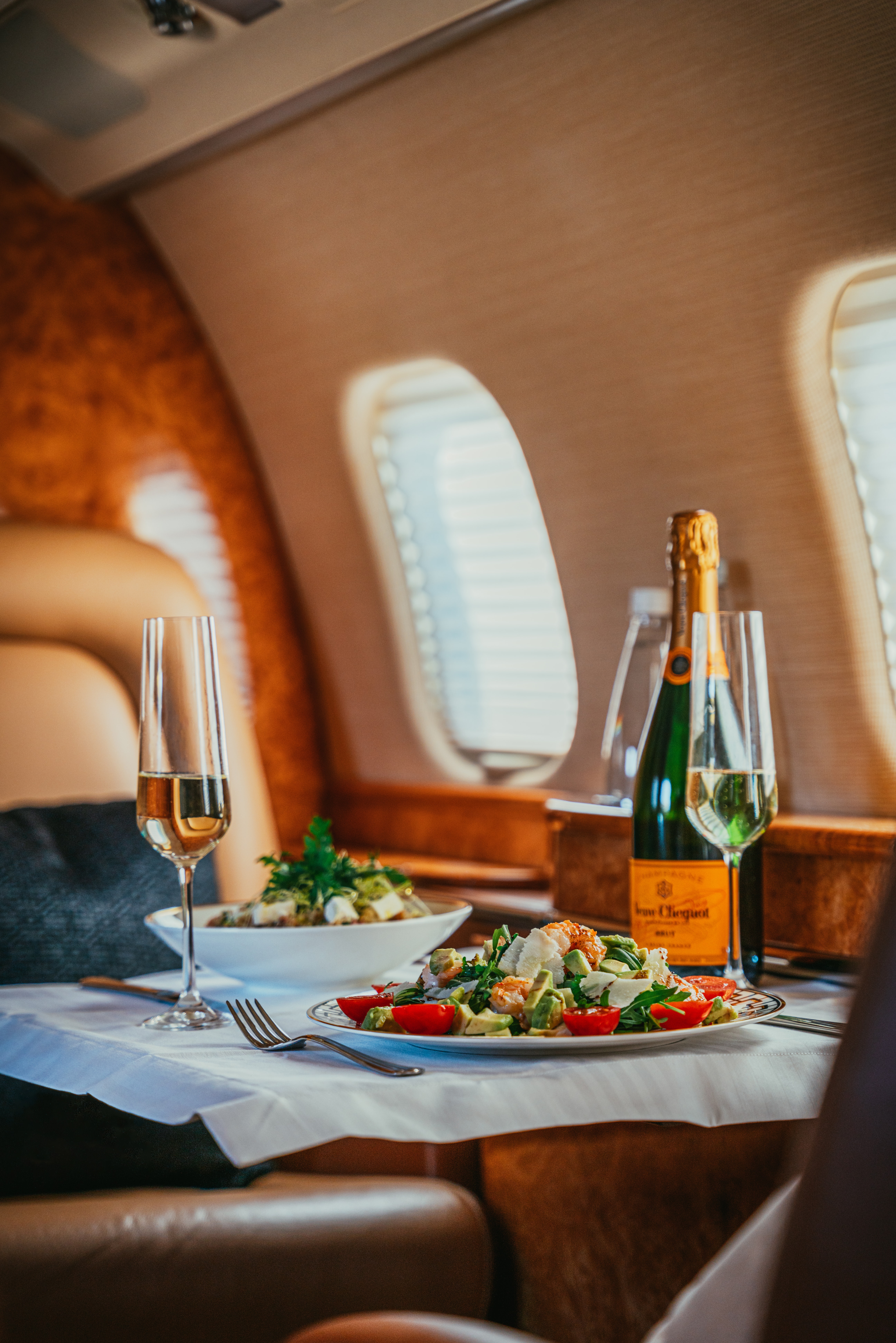 Croissant and pastries 🍰
Ranging from almond croissants to pastries, croissants, and pastries are a popular choice for breakfast or snack on flights. Passengers often enjoy the sweetness and tenderness of these products, as well as their delicious taste.
Croissants and pastries can be paired with different types of beverages such as coffee, tea, orange juice, and even champagne.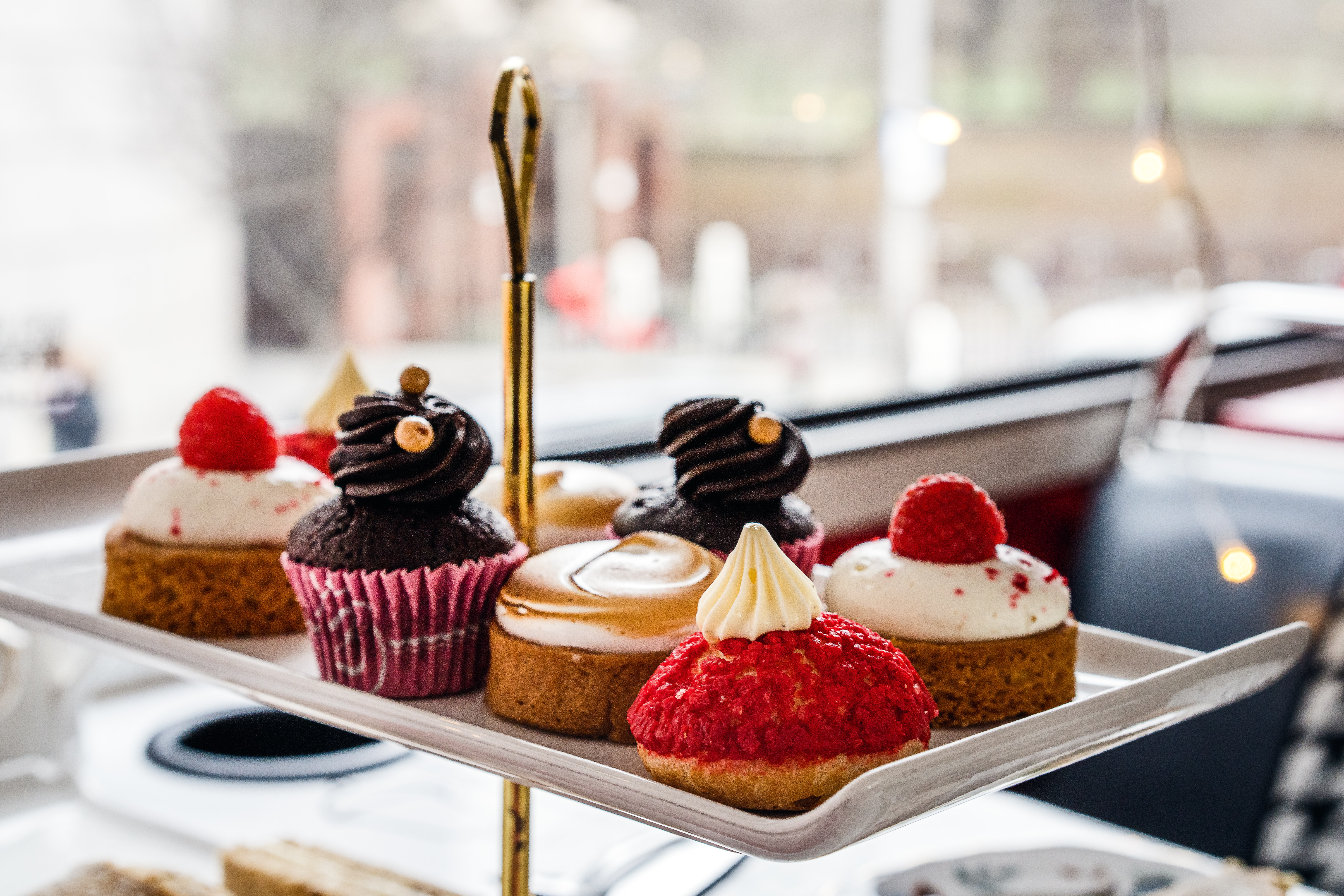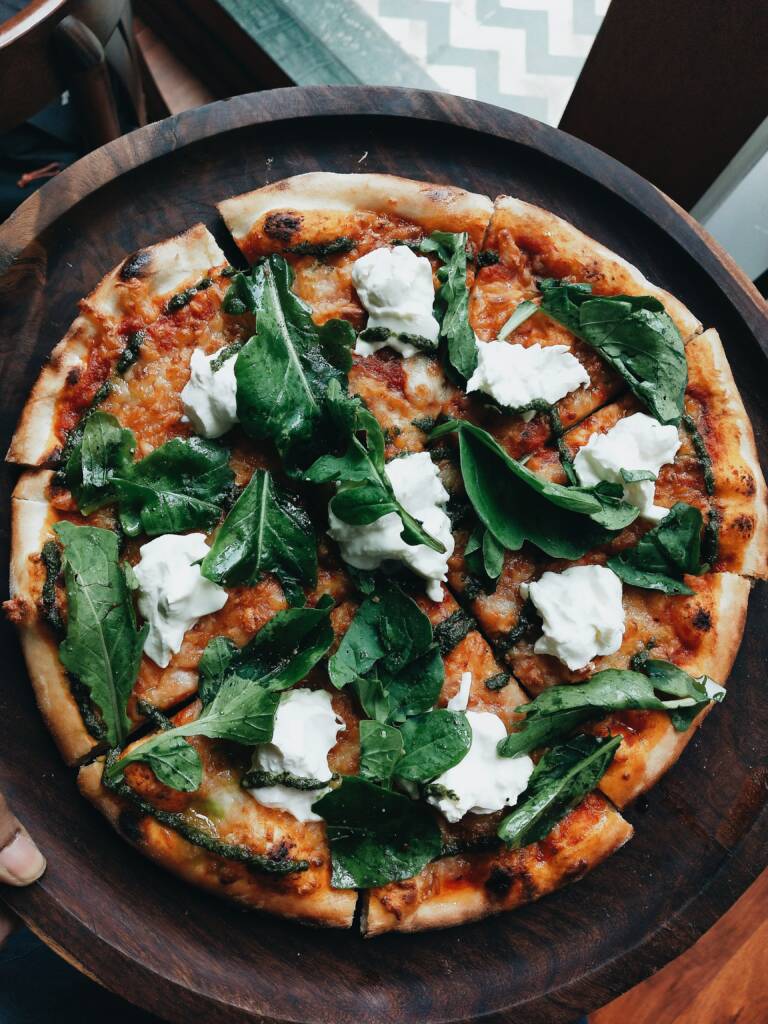 Hot foods
Pizza 🍕
Known for its many variations and delicious taste, pizza is one of the favorite and most consumed dishes on private jets. Passengers can choose from a variety of toppings to create a customized pizza that meets their dietary preferences.
Truffle pizza, Parma ham pizza, or even burrata pizza, the variations are diverse and can be tailored to the customer and their dietary preferences.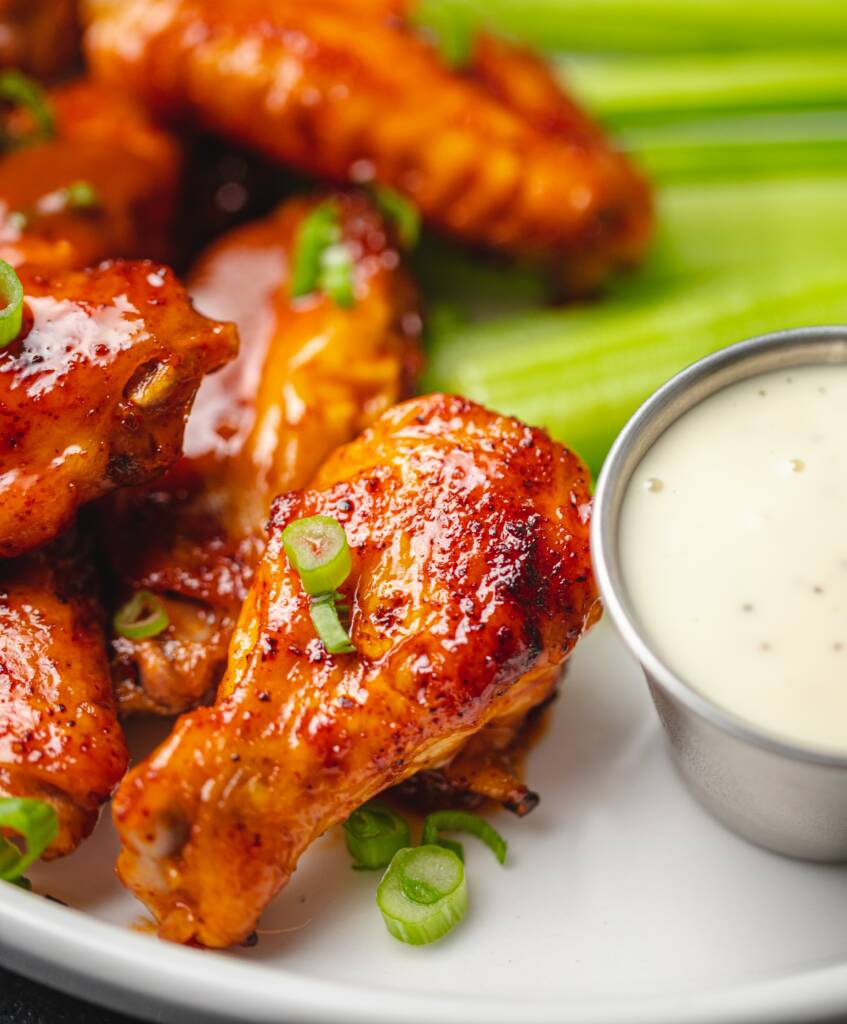 Chicken 🍗
Chicken is a popular choice for in-flight meals on private jets due to its simplicity and flavour even at 4,000 meters altitude. Passengers can choose from a variety of chicken dishes, such as grilled chicken, roasted chicken, fried chicken…
Catering agencies can also customize the dishes according to passengers' dietary preferences, such as sauces, sides, and herbs desired by the passenger.
Drinks
Champagne 🥂
Popular due to its prestige and ability to add a sophisticated touch, champagne is among the favorite drinks of passengers on board a private jet.
Passengers can select from a variety of types of champagne, ranging from brut to sweet, as well as rosé, depending on their taste preferences.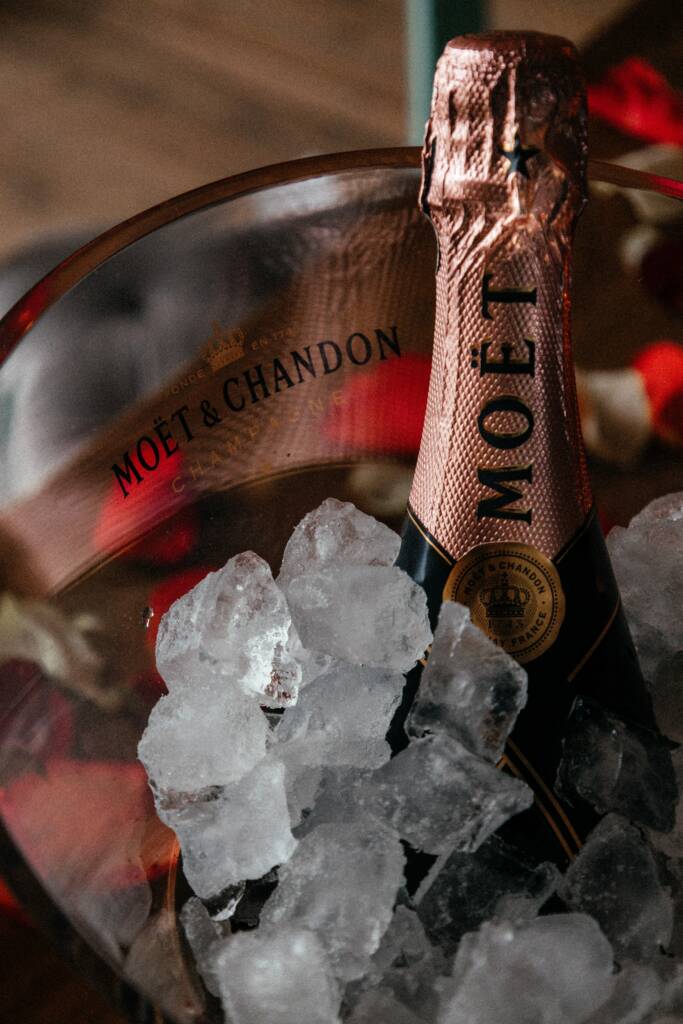 Tomato juice 🍹
A healthy and refreshing drink, tomato juice is a highly sought-after beverage on board private jets.
Tomato juice can be served at any time of the day. It can also be consumed as a refreshing drink in-flight to help passengers feel hydrated and revitalized.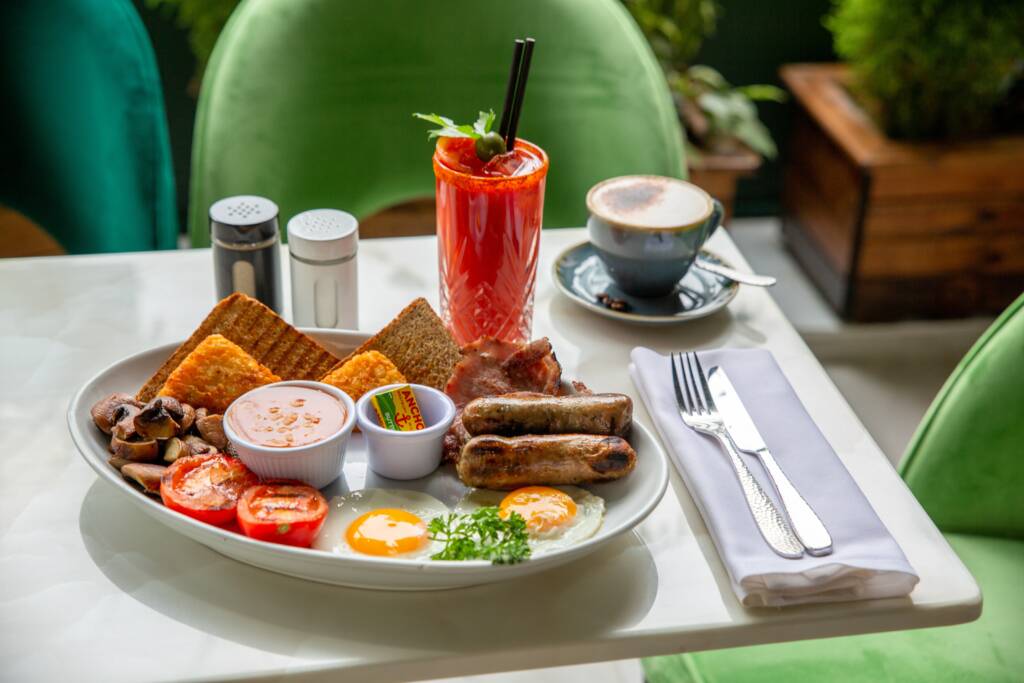 Whether you're vegan, gluten-free, or have dietary restrictions, we can accommodate your needs.
Contact MK Partnair for more information.