Categories private jet & ideal rental condition 01/11/2023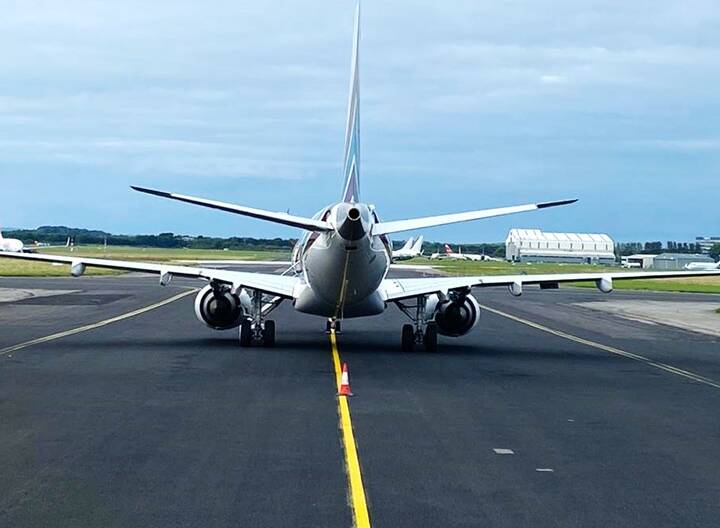 The business aviation market has a diversified fleet of private jets. In order to find one's way around and to have a means of comparison between them, a classification of aircraft common to the whole market has been defined (air broker, airline, aircraft manufacturer). Having a classification of private jets available for charter is good, understanding it is better. To help you find your way around, each category is organised as follows: (1) short description of this category and its particularity, (2) 💡the ideal conditions to use a jet of this category.
Already an expert in private jet categories? Go to the private jet fleet of MK Partnair.
Very Light Jet
Very light jets are entry level twin engine private jets. The most commonly used Very light jets are the Citation Mustang and the Phenom 100 due to their wide availability availability on the market and their low operating costs. These aircraft generally have a 4 seats
configuration.
💡 IDEAL OPERATING CONDITIONS – Ideal for flights of less than 2 hours, very light jets offer a 4 or 5 seat
a 4 or 5 seat layout with an additional toilet depending on the the aircraft. These aircraft can also access many airports due to their performance and light weight.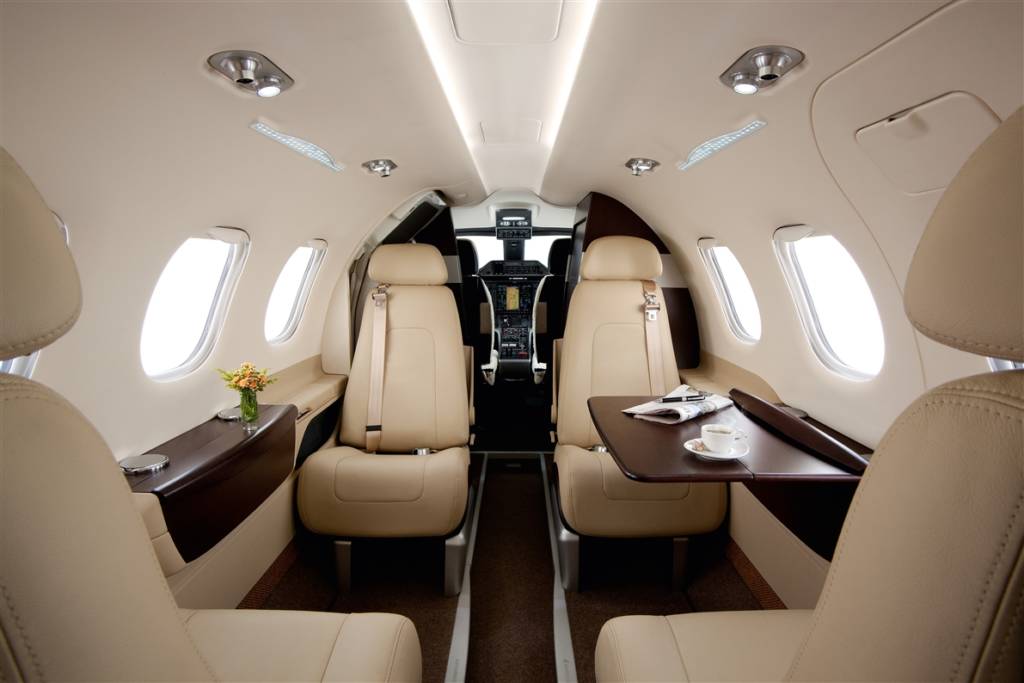 Light Jet
Light jets are the most common type of aircraft on the charter market. These aircraft can travel fast (up to 800km/h) to many airports not accessible by conventional airlines by conventional airlines. On board, light jets have usually have a capacity of 7 seats with toilets.
💡 IDEAL OPERATING CONDITIONS – The Light Jets are ideal for trips of up to 3 hours flight time with 6 passengers on board. The Phenom 300 for example can fly from Lyon to Stockholm with 6 passengers and luggage. On board a small galley is available in front of the door and some aircraft offer some aircraft offer an entertainment system.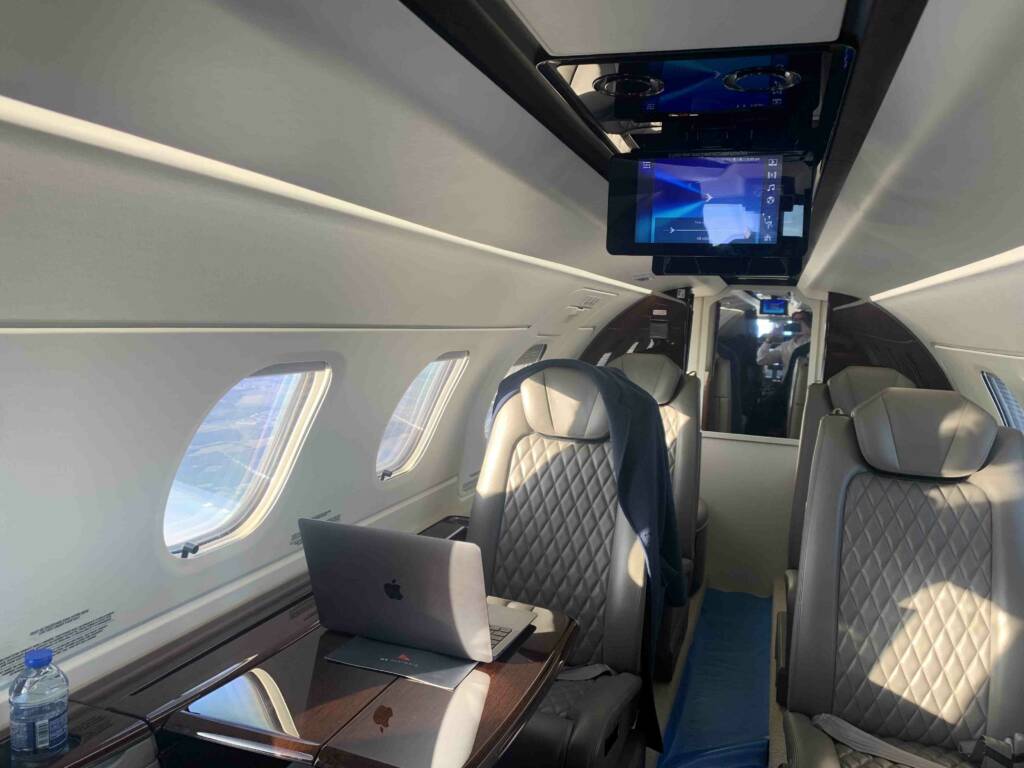 Midsize Jet
Comfort and performance are the watchwords of these aircraft. From Many manufacturers have invested in this range of aircraft as the the first showcase of their technology. More autonomous and faster than light jets, this category offers a wide range of aircraft equipped with up to 9 seats on board.
💡 IDEAL OPERATING CONDITIONS – Ideal for a group of business or leisure travellers up to 9 passengers, the midsize jets are composed of aircraft with autonomy of about 5 hours and a cruising speed of more than 800km/h. On board the passengers will be seated in a comfortable cabin comfortable cabin with a hostess service.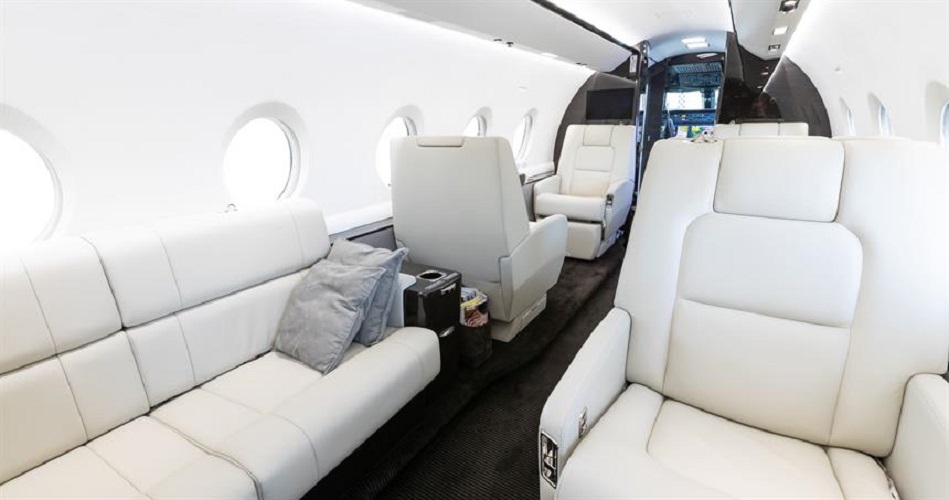 Super Midsize Jet
Very popular for medium-haul flights, super midsize jets are sometimes sometimes confused with heavy jets in terms of range and cruising speed. cruising speed. Their spacious cabin and great autonomy make them a make them a great option for long distance travellers and people looking for for people looking for space and comfort on board.
💡IDEAL OPERATING CONDITIONS – This is the most used category of aircraft for flights of around 4h5h such as the Challenger 350 or the Legacy 450 which offer very good performance and a spacious cabin. performance and a spacious cabin. On board, the super midsize aircraft generally offer a wide range of entertainment services and a and a hostess is on duty.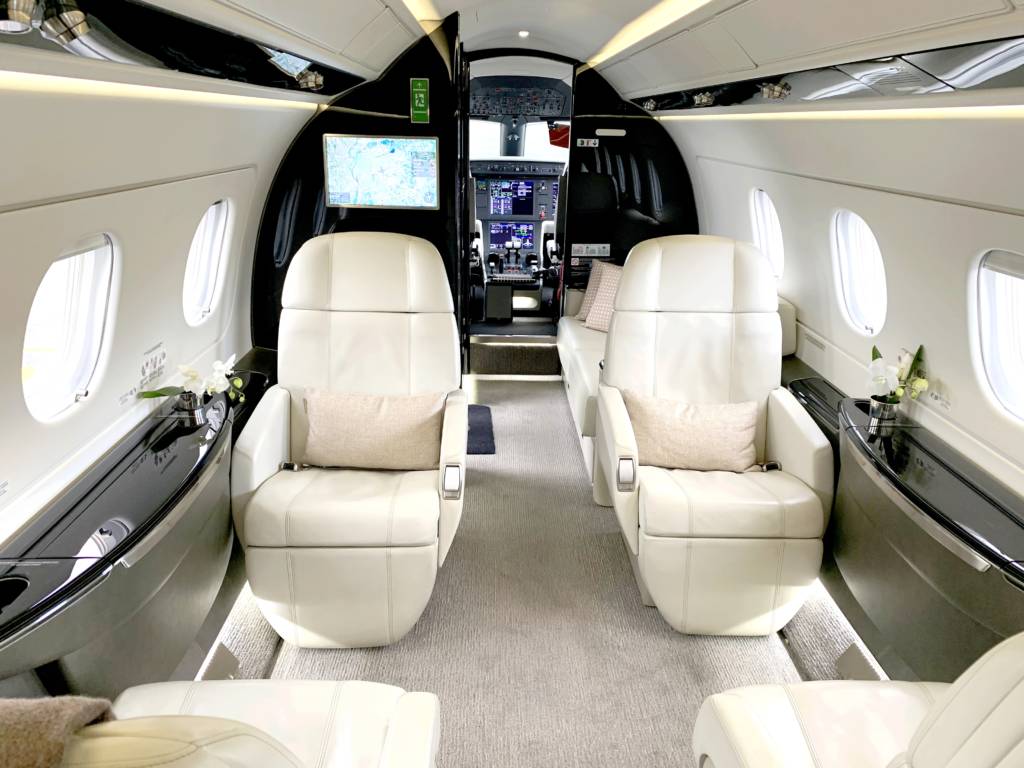 Heavy Jet
The leading category of private jets, heavy jets are the most comfortable but also the most flexible jets. The main feature of this category is the size of the cabin, which can accommodate up to 15 passengers with several areas on board. Flexible also because heavy jets are concentrates of technology and it is not uncommon to see some of these aircraft on small airports inaccessible to some.
💡 IDEAL OPERATING CONDITIONS – With a capacity of 10 to 15 seats, the heavy jet category brings together aircraft adapted for flights of 6 to 8 hours. Their configuration combines work and rest space with several compartments on board. Some people choose these aircraft for short flights because of their comfort on board.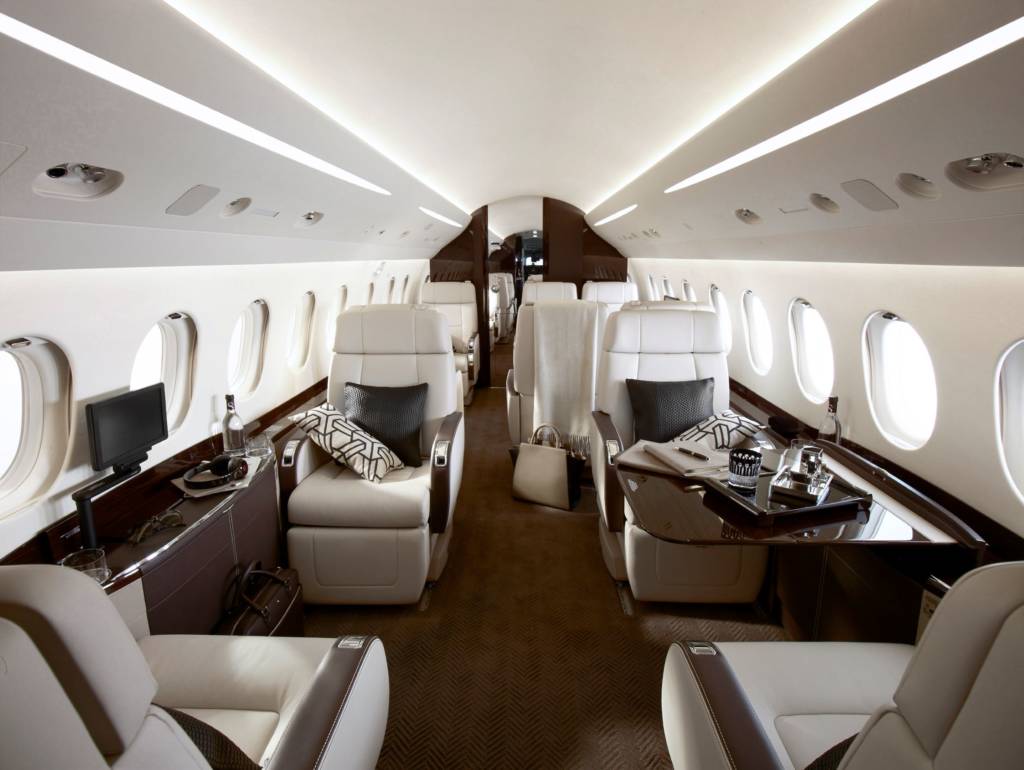 Ultra Long Range
The Ultra Long Range category is similar to the Heavy Jet category in terms of capacity and aircraft size, with the only notable difference being that it is composed of aircraft with operating ranges from 9,000 to 13,000kms. These aircraft can, for example, fly directly from Paris to Los Angeles.
💡 IDEAL OPERATING CONDITIONS – Spacious and efficient, Ultra Long Range aircraft are often used for long haul flights. Their cabins can be converted into beds. The cabins can be converted into beds and their holds can carry a large amount of luggage. The cabins have all the amenities for long, luxurious and comfortable journeys.