Catering: Papille & Logistic 11/22/2021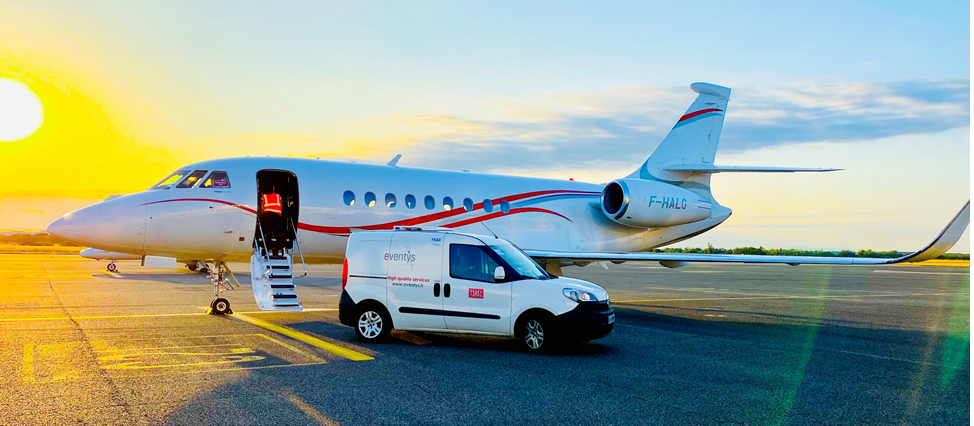 Experienced travellers know that choosing the right aircraft is just as important as the services that are provided on board. Often discreet and anodyne, you look forward to them every time – and your stomach reminds you of this! -.
Catering : A story of taste bud and logistic!
Behind this anglicism (we use the same word in french), whose inaccurate translation would almost lead us to believe that it is a simple catering service, lies a veritable microcosm. It is populated by men and women who brave more and more obstacles every day in the name of respecting their solemn oath: "the customer is king".
But who are they? What do they do? MK Partnair invites you to enter the world of airline catering with a special guest: Géraldine Boulley, CEO and founder of the company Eventys Catering.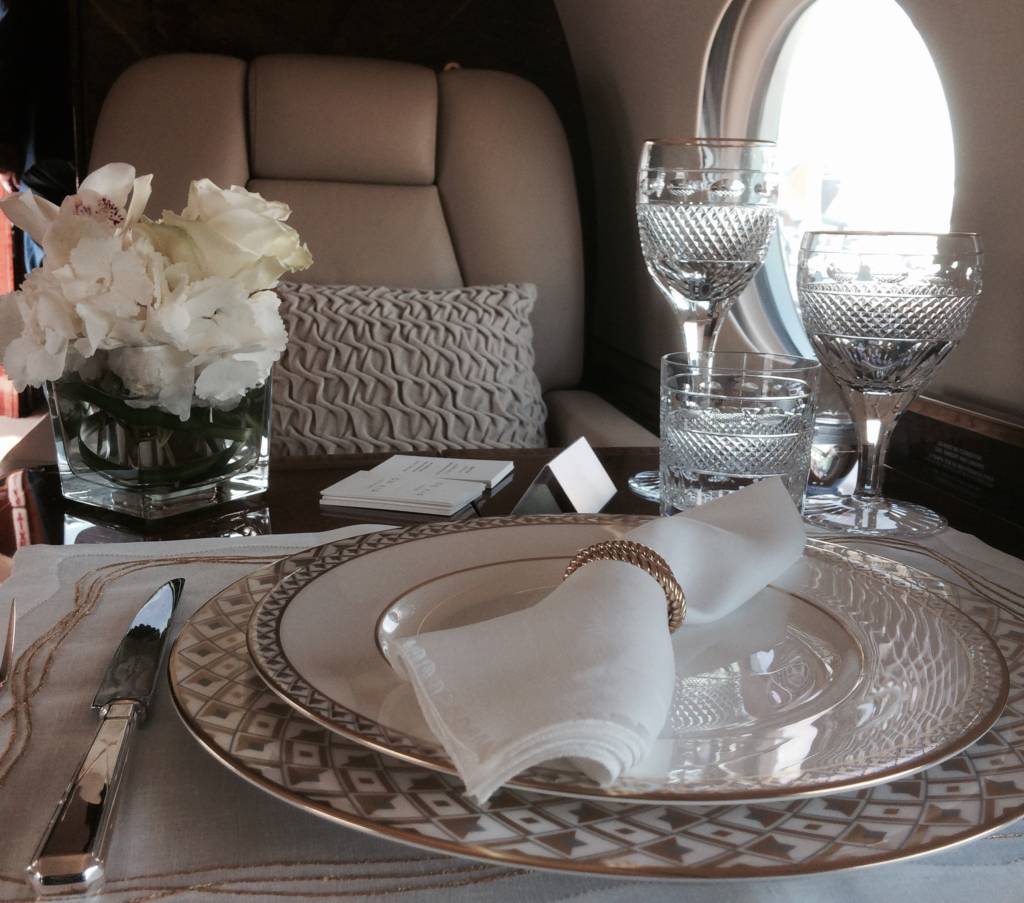 How is it organised
From the caterer's kitchens to tasting at 9,000 metres above sea level, stocking up on the food you eat can become a real treasure hunt.
Brokers, airlines, crews, pilots, catering agencies synchronise in a meticulous choreography at the top: the request.
Once this is made and passed on by your broker and the airline, the catering agencies get busy finding the best craftsman. "This gives us the opportunity to discover new good addresses," says Géraldine with a mischievous look, when requests specify a very specific establishment.
After having unearthed all of the food, comes their transportation to the aircraft and the crew.
Should specific logistics be put in place?
Yes – absolutely," confides Geraldine.
One of the first concerns the restaurant owners and the packaging of the products. Indeed, before being transported, the dishes must be cooled in adapted cells in order to prevent any risk of contamination.
Then comes a race against time for the caterer. Ordering, transporting and delivering orders on time can sometimes be a feat: especially when flights are diverted to another airport at the last minute! (see article Airport Capacity and Slot)
All in all, the ideal way to make sure you can enjoy your fish ceviche is to order at least 24 hours in advance!
Can you eat everything on a private jet?
Yes! Whether you are fans of poularde de Bresse, Bouzigues oysters, Moroccan royal couscous, scallop carpaccio or red fruit panna cotta, you will be delighted.

But beware – your taste buds can play tricks on you! Due to certain constraints your favourite dishes will probably taste a little different: altitude and atmospheric pressure alter our taste receptors. As a result, the perception of salt becomes random like in high mountains. In the same way, the effect of altitude makes it very difficult to transport your cheese soufflé: you will have to wait until you are in your favourite Lyonnais bouchon to eat it.
<You'll have to wait until you're in your favourite "bouchon" in Lyon to eat it.
<I'm not sure how to get the cheese soufflé to your favourite "bouchon" in Lyon.
Thus, among the great gastronomes and chefs, high-altitude cooking is becoming an art in its own right, to which only a few are trying.
There will always be a pilot in the plane!
In fact, it is very common for airlines to order different meal trays for the pilot and co-pilot. The reason is simple: in case of food contamination, there will always be someone left to fly the plane (which, by the way, is reassuring).
Some airlines even go further by banning the consumption of shellfish for the flight crew!!
So you're always sure to arrive at your destination!
Bon Appétit!