Fête des lumières in Lyon | 2022 Edition 11/17/2022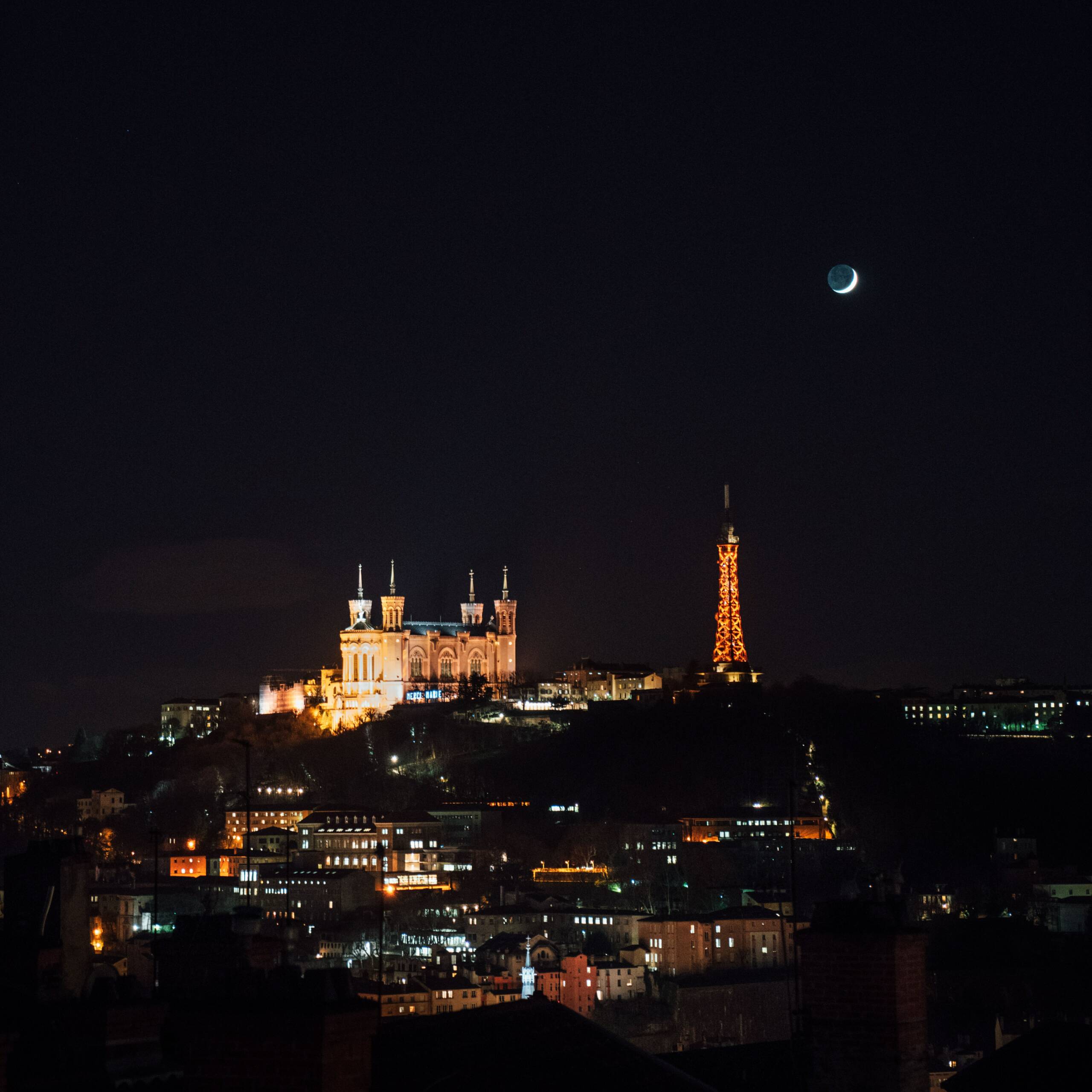 Poetic shows, decorations and magical illuminations… the Festival of Lights begins on 8 December 2022. Organized by the city of Lyon, this festival is an important event in the city. Artists, students, and even video makers, contribute to the setting up of this event.
Lights and decorations illuminate the city, from the Fourvière hill to the Parc de la tête d'or and other emblematic places in Lyon. The festival of lights offers you unbelievable entertainment. The enchantment offered by this event makes it one of the most influential events in the world.

Would you like to attend and discover this event? MK Partnair is based, since 2019, at Lyon Bron airport. We offer personalized service and qualitative follow-up allowing you to rent a plane or a private jet adapted to your needs.
The history of la Fête des lumières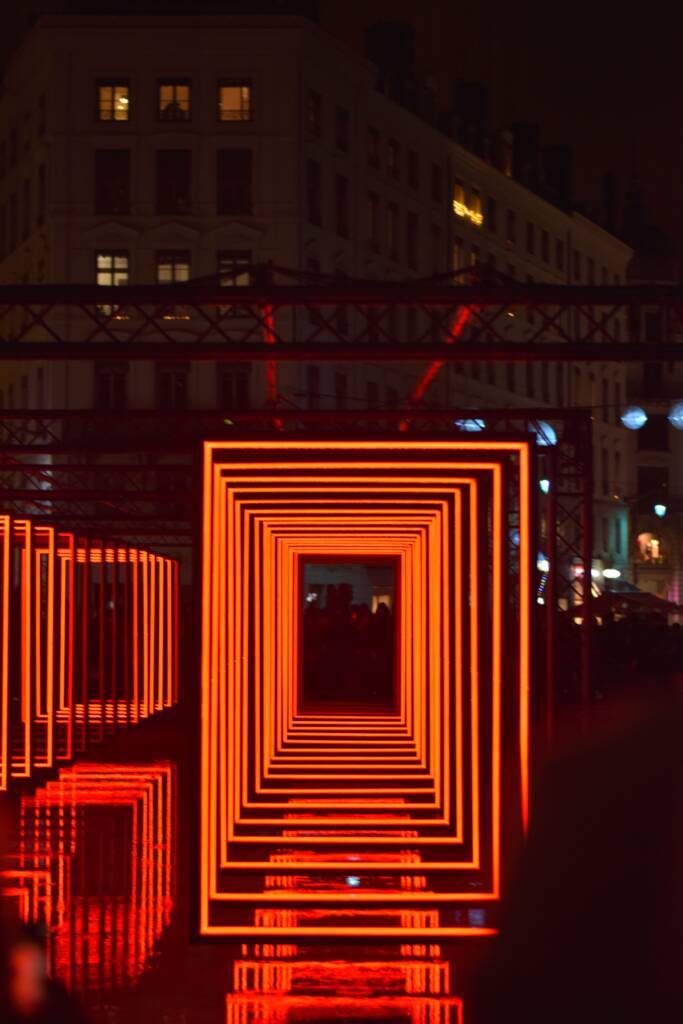 Lyon, also known as the city of lights, has been celebrating la fête des lumières every year since 1999. This event brings together millions of people from all over the world every year. What is the history of this festival, which is an emblem of the city of Lyon? ✨
The tradition began in the 19th century with the delivery of the statue of the Virgin Mary to the Notre Dame de Fourvière basilica. However, due to bad weather, the inauguration is cancelled. However, at the last moment, the sky cleared and the inhabitants of the old Lugdunum saw this as a miracle.
To commemorate the inauguration and pay homage to the Virgin Mary, the people of Lyon decided to place candles on their windowsills. The city of Lyon was suddenly illuminated.
This day left behind a tradition that takes place every year. Every December, the people of Lyon place candles on their windowsills and walk around the city to enjoy the shows put on by the artists of the City of Light.
Program map | Fête des lumières – Lyon
Useful information about Fête des lumières –
📍 Location: Lyon (France)
📅 Date: from Thursday 08 to Sunday 11 December 2022
🕒 Times: 20:00 to midnight and from 18:00 to 22:00 on Sunday 11 December
Duration of the event: 4 days
Link to the official website of the event
🚫 Health restrictions linked to COVID-19: No – If you need more information about the restrictions to enter French territory, please contact our team, who will give you the best information.
How to get to the Fête des Lumières?
To get to the Fête des Lumières, you can charter a plane or a private jet. Lyon has two airports:
Lyon Saint-Exupéry airport: this airport welcomes commercial flights and also private jet flights. On arrival, limousines, vans, helicopters, and luxury vehicles are available on request. For your return, lounges are available before your departure. The FBO at Lyon Saint-Exupéry airport offers a wide range of services to ensure the comfort and relaxation of its passengers. Having a snack, or simply relaxing in a calm environment with a well-thought-out design, will allow you to fully enjoy your trip.
Lyon Bron airport: this airport is a business airport and is ideal for private jet flights.
Lyon Bron and Lyon Saint-Exupéry airports offer many services to suit your needs. On-site, you can access the lounges and enjoy the many benefits they offer. The lounges allow you to access the Wi-Fi in order to stay connected, whether it is professional or personal.
Getting around at la Fête des lumières
Once your plane or private jet has landed, you can then get to the Festival of Lights by taxi. Please note that, depending on your preferences, our team can arrange for valet or personal service
For information ⚠️
La fête des lumières starts at 18:00 on Wednesday and Thursday, and at 19:00 on Friday and Saturday. Traffic is prohibited dowtown (From Presqu'île to place Bellecour to la place Sathonay and quartier Vieux-Lyon)
from 18:00 on Wednesday and Thursday and from 19:00 on Friday and Saturday dowtown.
However, there are other ways to get around Lyon. Indeed, it is possible to get around by foot and also by public transport. For the occasion, Lyon's transport service TCL has increased the frequency and routes of its public transport.
In order to give you the best advice, we invite you to contact a member of our team who will be able to advise you and provide you with the most suitable solution for your flight.
Rent your private jet to go to the Fête des Lumières
Take a seat on board one of our jets to attend one of the most influential events in the world. The advantage of hiring a private jet to the Fête des Lumières? You can travel with complete freedom, and with flexibility regarding your departure and arrival times.
In addition, our back-office team is mobilized to take care of everything from A to Z, from the preparation of the flight to the personalization of the aircraft until your arrival in Lyon.
Take advantage of competitive rates for chartering a plane or a private jet. — We advise you to contact our team without delay. (Email – Phone – WhatsApp).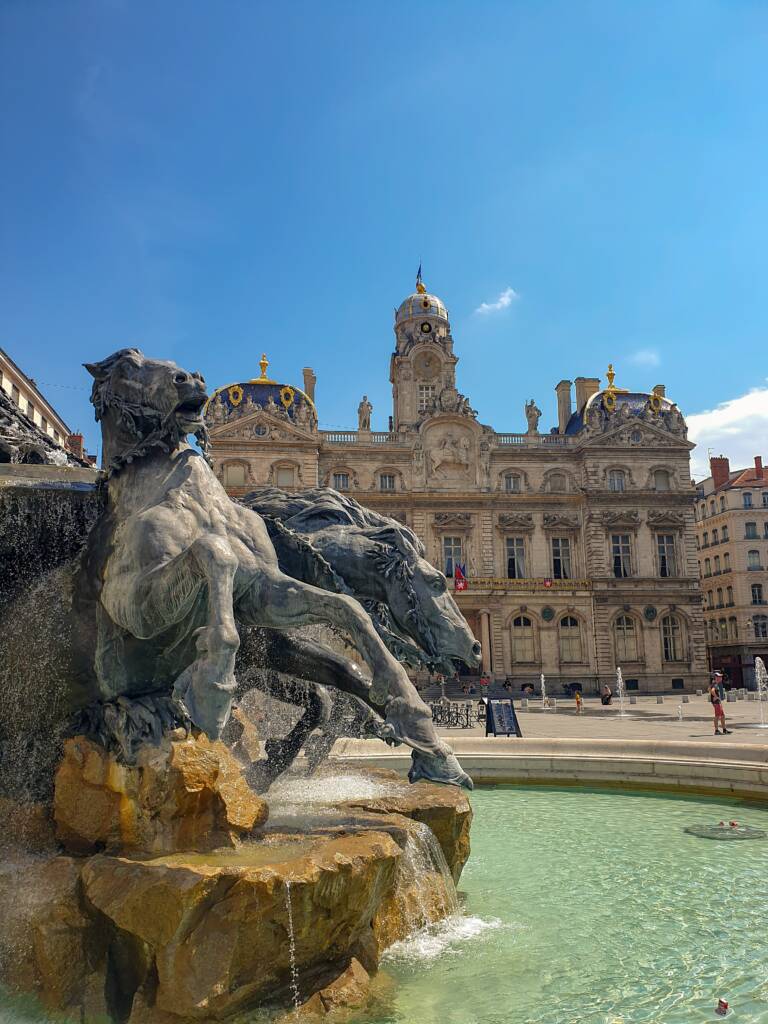 Flying to Lyon 🇫🇷
Flight time London-Lyon : 01h30
Flight time New-York-Lyon : 09h30
Flight time Warsaw-Lyon: 03h40
🏛️ Discover the city of Lyon and its various iconic places. From the Fourvière hill to the Parc de la Tête d'Or, come and discover a city with a heritage rich in history. The City of Light has prestigious buildings dating from the Renaissance period.
🍝 FoodLover? Let yourself be tempted by Lyon's bouchons. Thanks to its starred restaurants and renowned chefs, Lyon is known as the capital of gastronomy.
🛍️ Shopping addict? Lyon has many prestigious stores (Galleries Lafayette, Printemps, Village des marques…) where you can do your shopping.