The best option for your business flights 11/23/2021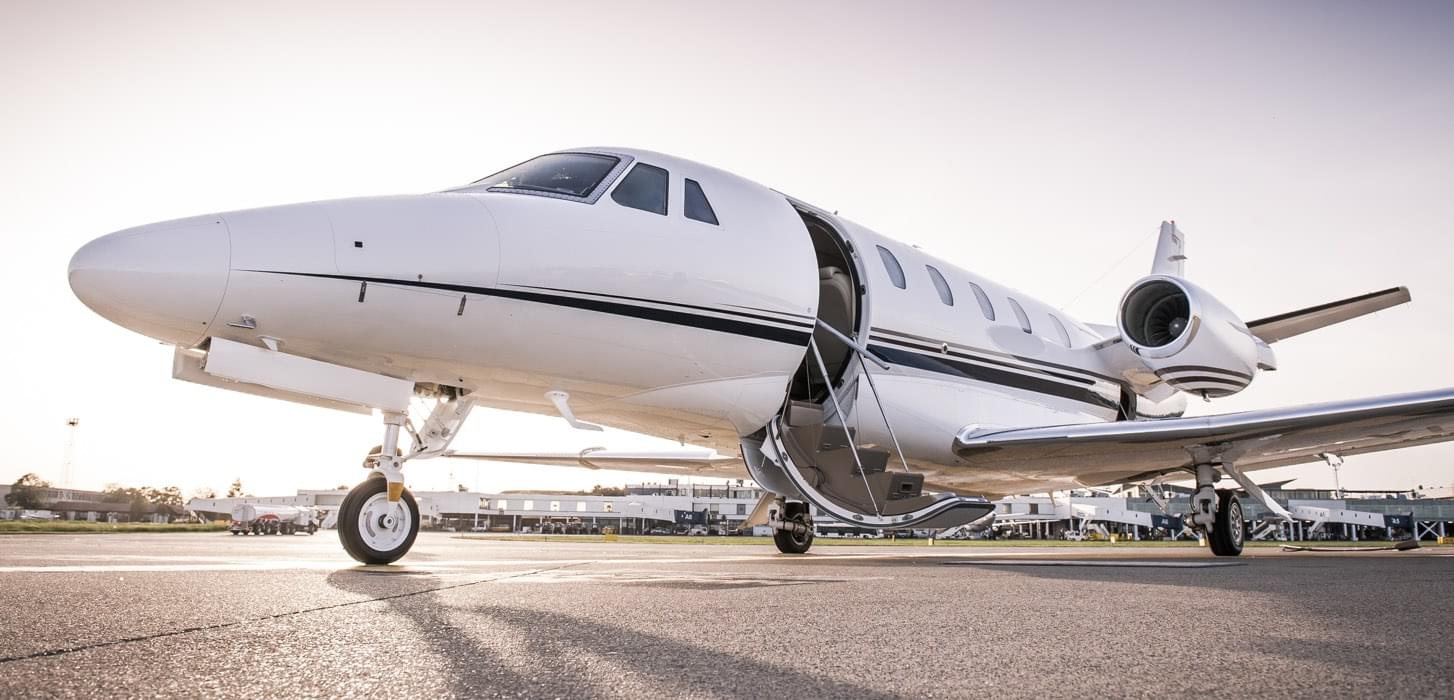 Are you preparing to fly for a business trip and hesitating between airline first class and private jet hire? Airport experience, in-flight comfort and privacy, amenities and flight times… 
Learn about the major differences between these two high-end air travel options.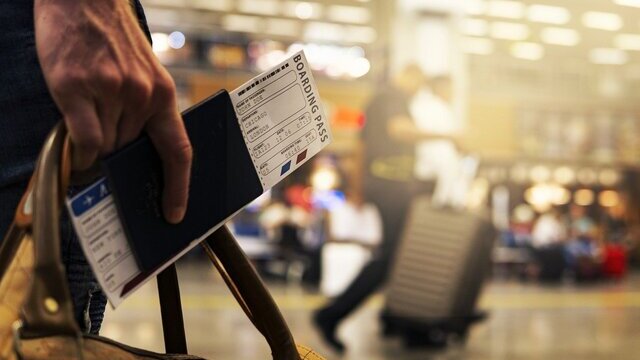 Before takeoff, the airport experience
First class travellers have access to exclusive airport lounges, often shared with business class passengers.
Although check-in, screening and customs services are generally much faster if you are travelling in first class, you are still on a commercial flight and will have to report to the airport several hours before your flight. First class passengers face busy airport terminals, queues for security checks and long walks between terminals.
Although you will be invited to board first, you will have to wait for other passengers to board and disembark the aircraft before you can collect your luggage from the carousel.
Private jet passengers, on the other hand, avoid the hassle of hectic airport terminals, as services are provided by private fixed base operators (FBOs). This means you can turn up just 10 minutes before your flight, go straight through security, board and take off.
It's not uncommon for a concierge service to handle your luggage and check-in and you can benefit from an express security and customs procedure. You can even be taken straight to the tarmac. Since their launch in the 1920s, FBO has become even more extravagant, with five-star facilities that include:
Comfortable lounges with complimentary snacks and drinks
Multimedia conference rooms with Wi-Fi and audio-visual equipment
Showers and nap rooms
24/7 concierge offering flight planning, transfers and hotel booking services
Transfers to and from the aircraft in luxury vehicles
Separate customs and immigration procedures
On-site hotels and subsequent transfers by car or helicopter taxi.
Comfort and privacy on board
The difference in cost between first or business class and economy class can amount to several thousand euros. For this higher fare, you can expect preferential boarding and superior service.
On board, seats become beds, and many are partitioned or installed in fully enclosed suites. There are also TV screens with entertainment systems and space to work.
Some aircraft even have bars and showers on board for first class passengers.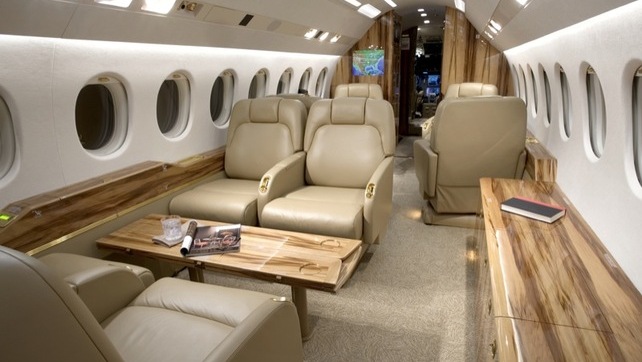 So how do private jets differ from airline business class? Firstly, you get complete privacy on board your private jet, with a cabin that is entirely dedicated to you. First class flights may have enclosed or partitioned cabins, but you'll still be surrounded by other passengers, noise and queues to get to the toilet. When you travel by private jet, you can relax, sleep or work in peace. If you are travelling with colleagues, you can hold confidential meetings, conference calls or presentations in peace.
As the only passenger, you get VIP service and can order special entertainment and bespoke menus. The cargo capacity of a private jet is greater than that of a commercial aircraft, which is ideal for bulky items such as skis or golf clubs, and most aircraft can even accommodate pets. Private jet interiors often offer flexible configurations and bespoke designs created by world-renowned designers. 
Among the most popular private jet models is the Lineage 1000 , which typically seats up to 19 passengers. The aircraft can be configured with VIP quarters, an office, en-suite bedroom, dining area and passenger seating. Smaller private jets often have sofas with screens, a sleeping area and a kitchen.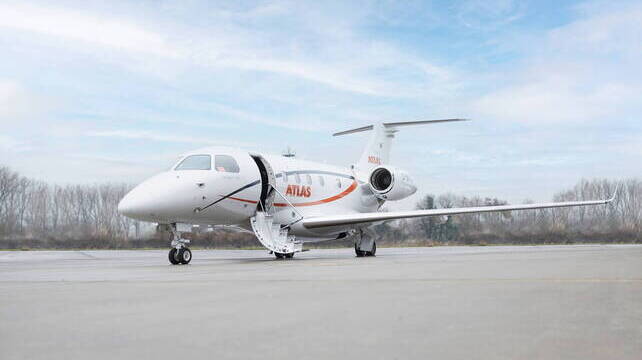 Convenience and flight time
Private jet charters are the fastest and most efficient way to travel. Although first class flights are more comfortable than business or economy class, commercial flights are still subject to strict schedules. Renting a private jet offers more flexibility: if you are running late, the jet will be waiting on the tarmac. Pilots can usually accommodate last-minute changes to the itinerary or passenger list.
While most first class services serve major airports around the world, private jets have access to thousands of smaller airports. This means you can get closer to your final destination in one go, rather than having to endure time-consuming stopovers and connecting flights.
You can even take advantage of a helicopter taxi that will take you directly from the airport to your final destination.
If you need to visit several places in a short space of time, for example as part of a company tour or to attend several business meetings, charters remain the most practical option. You can tailor your own programme rather than working around fixed, less frequent commercial services. You'll also save time on the ground as you won't have to arrive hours before your flight, making private jets the ideal solution for companies where time is at a premium.
Working on board
First class passengers have a large office space to work in, as well as power outlets and often WiFi. Private jets go a step further by offering bespoke office space to work from take-off to landing. If you're travelling with colleagues, you can choose a jet equipped with round tables and comfortable meeting spaces, audio-visual equipment and conference facilities. Of course, you'll also enjoy complete privacy and an extra level of tranquillity to boost your productivity.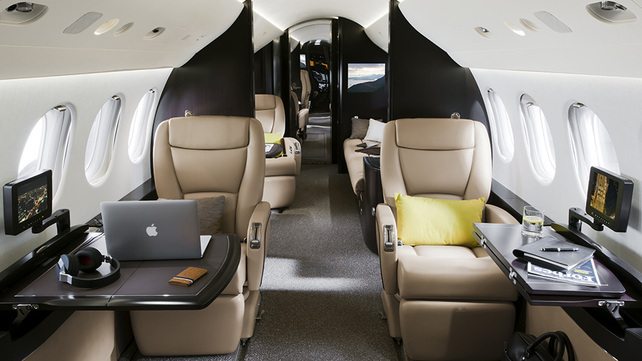 Still can't decide between a private and a first class flight? Contact us for a private jet quote, we will be delighted to help you make your decision.