Summer 2022: 5 destinations to fly to in a private jet 04/08/2022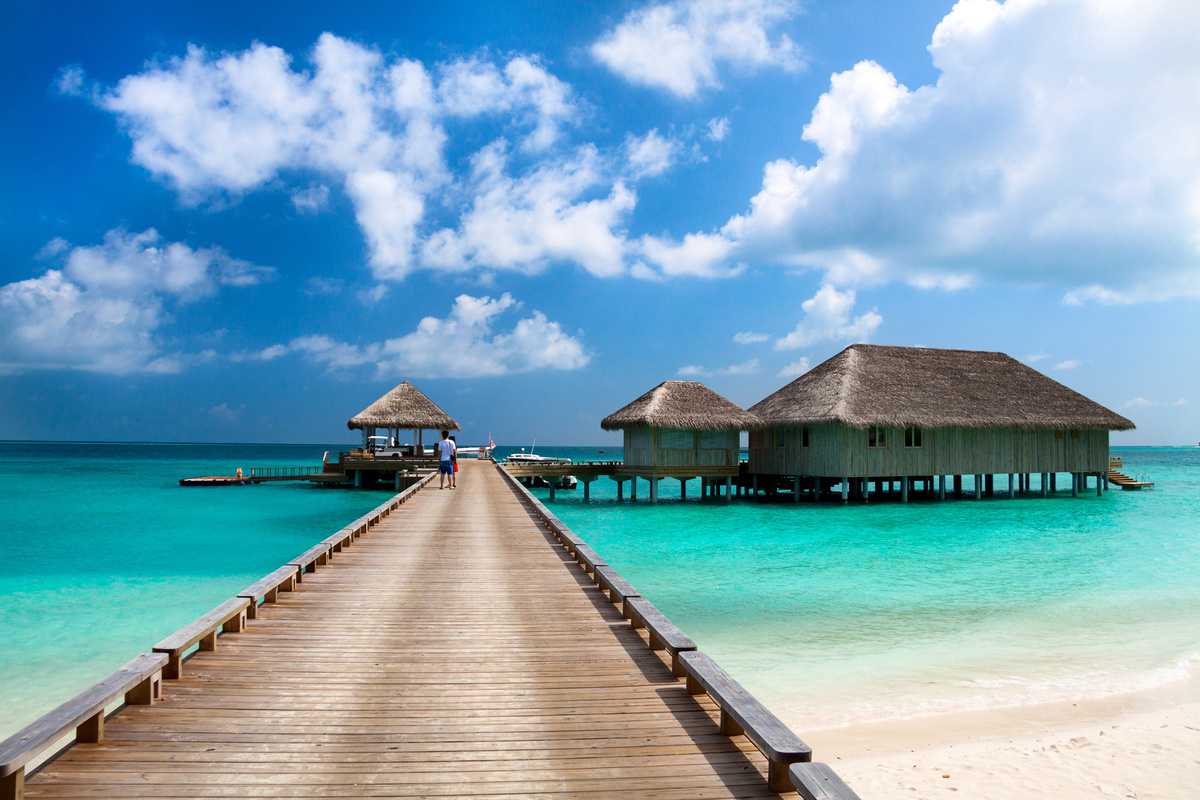 The first days of spring open up new perspectives for thinking about your next summer getaway. With just a few clicks on our platform, book your private jet to the most popular spots on the globe. One of the greatest advantages of private charter flights is the ease of booking and the possibility of offering you a tailor-made trip, combining comfort and safety on board. Unlike commercial flights, you'll be able to plan your itinerary around your schedule, avoid long security lines, and take your travel gear with you at no extra luggage cost.
Discover without further ado 5 destinations offering luxury and calm for the summer of 2022!
Comporta, a small paradise 1h15 from Lisbon
The region of Comporta, with its hippie-chic vibe, is located one hour south of Lisbon, at the foot of the Troia peninsula.
This picturesque holiday destination in Portugal is made up of seven sleepy villages that offer a beautiful, relaxed and unobtrusive beach with 12km of pristine sand. A long-time favourite holiday destination of the locals, Comporta is slowly becoming known and appreciated by the international community. This is mainly due to its simple charm and magical landscape of rice fields and pine forests, thatched cottages and long, unspoilt golden beaches.
You can enjoy sunsets and views over stretches of fine sand while watching dolphins play in the waves and sampling locally caught seafood in rustic beach huts. Happiness.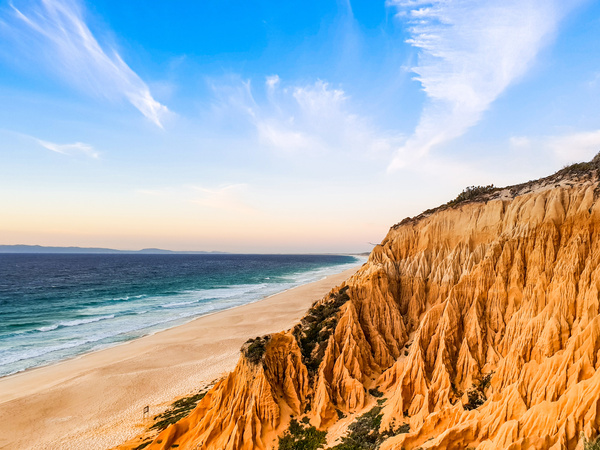 For example, hire our Citation CJ2 and land at Cascais business airport, which offers more scheduling and organisational flexibility than its general aviation counterpart – Lisbon international airport.
Alone in the world, on one of the Fiji Islands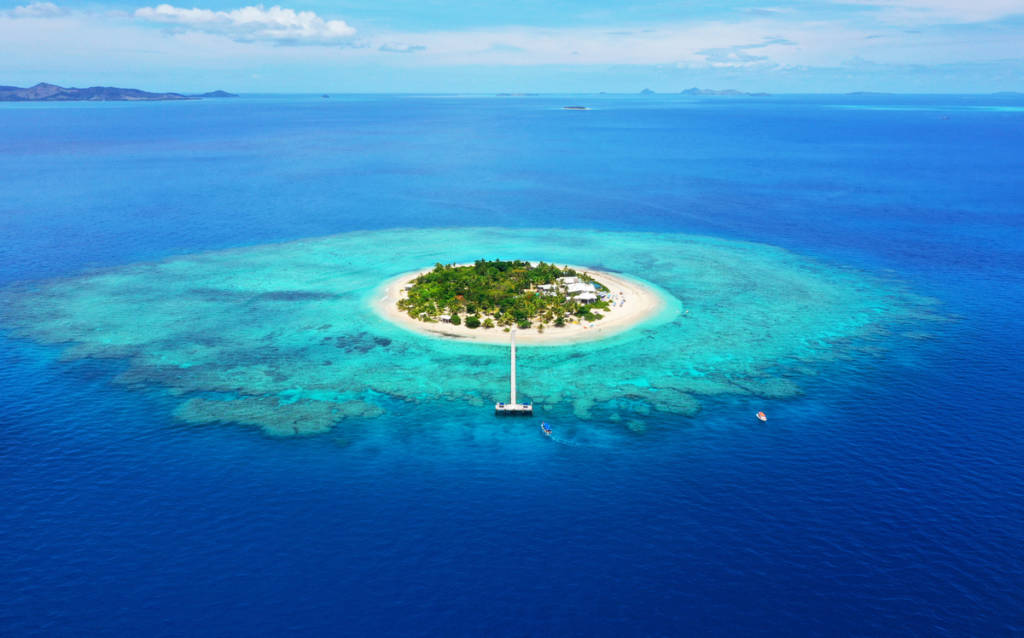 The Mamanuca Islands, just a short ferry ride from the Nadi entrance centre, are an ideal destination for those who love paradise-like scenery. There are around 20 atolls to choose from, all of which are water sports and relaxation oriented. The small island of South Sea Island is one of the most popular destinations in the archipelago. Located just 30 minutes from Port Denarau, it is surrounded by crystal clear waters and coral reefs teeming with marine life. 
L'îlThe island may be small, but it's still a confidential place of luxury and relaxation. It's the perfect setting for lazing by a saltwater pool, enjoying water sports or exploring Fiji's colourful marine life. If you want to get there, consider the Falcon 7X which will make your flight an unforgettable experience.
Mystical retreat in Bali
L'ambiance décontractée de Bali, ses plages immaculées et ses temples mystiques en ont fait un synonyme d'escapade de luxe. Que vous optiez pour un complexe hôtelier ou une villa indépendante, vous trouverez sans difficulté un lieu de villégiature à la hauteur de vos attentes. La ville de montagne d'Ubud est un endroit idéal pour s'imprégner de la culture balinaise traditionnelle tout en s'émerveillant devant les forêts luxuriantes, les rizières (qui figurent désormais au Patrimoine mondial de l'Unesco) et les centres de conservation comme la forêt sacrée des singes. L'ultra-stylisée Seminyak est le lieu où vous trouverez certaines des plages les plus sublimes de l'île indonésienne, ainsi que des spas de plage branchés, des boutiques de mode exclusives et des spas de luxe. Si vous souhaitez aller plus loin, la baie de Jimbaran abrite plusieurs des hôtels les plus luxueux du coin. Ne manquez pas de vous offrir un dîner dans l'un des restaurants de fruits de mer sur la plage, face à un coucher de soleil inoubliable.
Bali's relaxed atmosphere, pristine beaches and mystical temples have made it synonymous with luxury getaways. Whether you opt for a resort or a independent villa, you'll easily find a resort that lives up to your expectations. The mountain town of Ubud is a great place to soak up traditional Balinese culture while marvelling at lush forests, rice fields (now a UNESCO World Heritage Site) and conservation centres such as the Sacred Monkey Forest. The ultra-stylish Seminyak is where you'll find some of the Indonesian island's most sublime beaches, as well as trendy beach spas, exclusive fashion boutiques and luxury spas. If you want to go further afield, Jimbaran Bay is home to some of the most luxurious hotels in the area. Be sure to treat yourself to dinner at one of the seafood restaurants on the beach and watch the unforgettable sunset.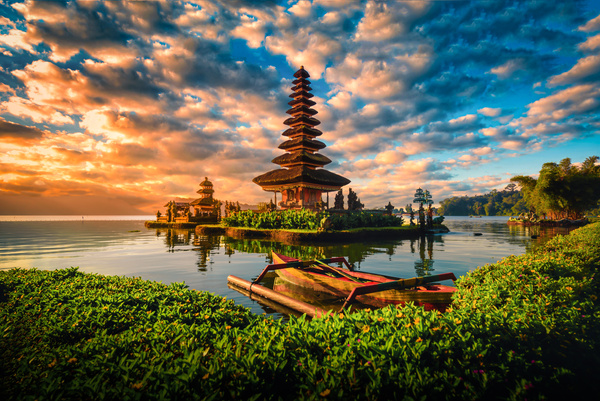 Reach Ngurah Rai Airport with the Global 7500, for a journey that combines flexibility with absolute comfort on board.
A blue lagoon getaway in the heart of the Indian Ocean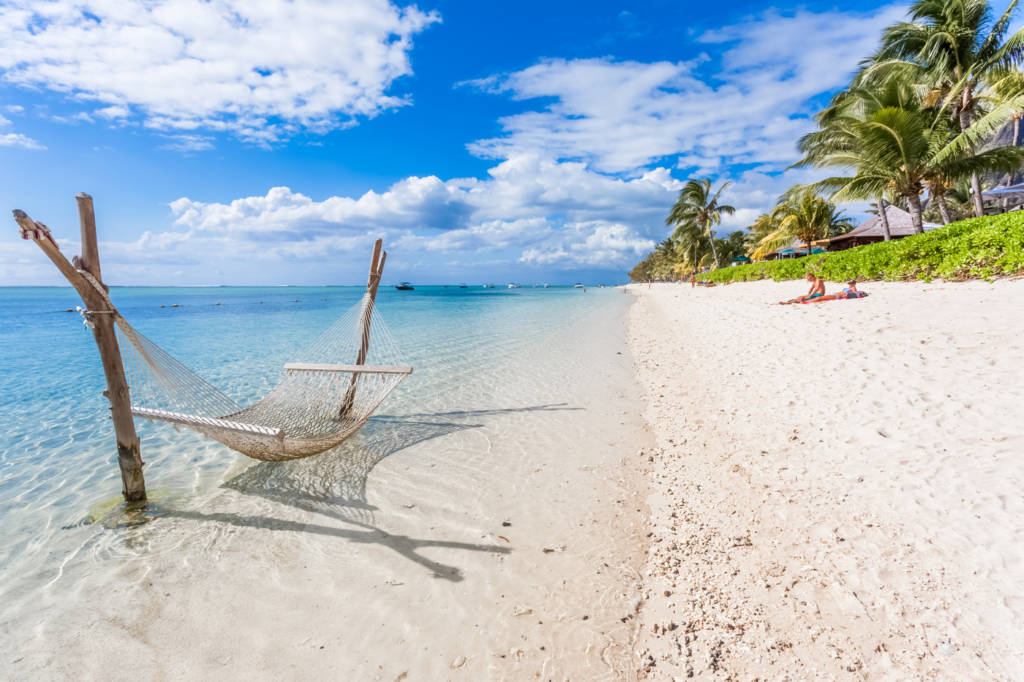 What could be more desirable than a sunny getaway to Mauritius? Everything about this volcanic island in the southern Indian Ocean exudes glamour, from the coral-lined coastline to the crystal clear waters and turquoise lagoons. Mauritius is surrounded by 330km of pristine white beaches, which means you're never far from a sublime stretch of sand.
On site, make your home in one of the many luxurious resorts that offer comfort, total relaxation and 5-star service. 
To reach Port Louis / Sir Seewoosagur Ramgoolam airport, you can opt to hire our Falcon 8X model.
A quick trip to Santa Giulia, the pearl of the island of beauty
This southern corner of Corsica has sparkling sands and stunningly clear shallows. The sea temperature (up to 28°C from July to September) rivals that of Phuket's Andaman coast. Add to this delicious seafood restaurants and you have a luxurious haven for a short-haul flight on one of our private jets.
To get there, rent a Piaggio Avanti 180 II which will land at Figari airport, located only a few kilometres from your holiday destination.