Funeral of the Queen of England and UN Council : diplomatic flight 10/13/2022

September was marked by diplomatic highlights: the funeral of the Queen of England and the UN summit. MK Partnair was present to assist its clients on this unusual time. On this occasion, a national delegation called on our team to attend the UN summit (USA, New York City) following the funeral of the British monarch (UK, London).
Invited to pay their last respects to the late Queen Elizabeth II of England, diplomatic representatives from every nation gathered in London and then the next day flew to New York City (UN Council). This led to a massive influx (in addition to the usual traffic) of planes overwhelming London and then New York airports. For a short period, airport capacity reached its structural limits. Combined with a simultaneous high demand for aircraft, the private aircraft rental market was tight in the autumn of 2022. The challenges of this mission: (1) to have a suitable private jet (2) to obtain slots and all administrative authorisations in a short time.
Our team responded quickly and professionally to this project with multiple unexpected events.
Which unexpected events?
Getting all flight clearances before the administrations close
---
CONTEXT
As part of the UK's national mourning, government offices and businesses remained closed for the weekend and Monday. A flight from the UK to the US requires 48 hours' notice to obtain all flight clearances. With a flight confirmation made on Friday, there were less than 8 hours to find a solution…
Tic Tac Tic Tac… ⏰
SOLUTION PROVIDED by MK Partnair
We organise a technical stop in Ireland. The flight is then considered as two separate flights depending on different administrative openings and bilateral agreements (UK-EU & USA-EU). Obtaining these permits was greatly facilitated in a context where every hour is important.
By this action, the flight was made possible within the given time frame and administrative constraints. The passengers were thus able to arrive in New York City according to their diplomatic agenda.
Exceptional context – exceptional unexpected event : Change of arrival airport
---
CONTEXT
– Monday Late morning –
An exceptional request from the American authorities (ministerial plane) to land in New York City causes a re-routing of our flight, which should have taken off on Monday evening for NYC. It was up to us to find a new arrival airport…
Tic Tac Tic Tac…
⏰
SOLUTION PROVIDED by MK Partnair
Working directly with the New York airports, our team coordinates airport changes and new requests for access to American territory in a context of airport saturation and very short deadlines.
As soon as we receive confirmation from the airport authorities, we pass on the information to coordinate the drivers who will greet the passengers on their arrival.
🟢
The professional and efficient management of this flight was possible thanks to the 24-hour monitoring of our back office team. This allowed us to quickly resolve the various situations and provide a high quality service to the passengers. We respond and stay in touch before, during and after the flight via WhatsApp, email and telephone. Our team is in direct contact with all the people involved in the flight (airport, FBO/terminal, airline, flight crew).
Post-flight feedback: Passengers delighted with flights and services
The private aircraft selected was the Lineage 1000. To book a flight on board a Lineage 1000, send us your project. Click here.
These photos were taken before the passengers boarded the private jet for the flight to New York.
Flight time Paris-New York City : 08h10
Flight time London-New York City: 07h30
The autumn season and Halloween are important moments in New York life. The warm, shimmering colours will guide you through the avenues of the Big Apple.
Discover the activities to do and the private jet to go to New York City (USA) (transatlantic flight in private jet).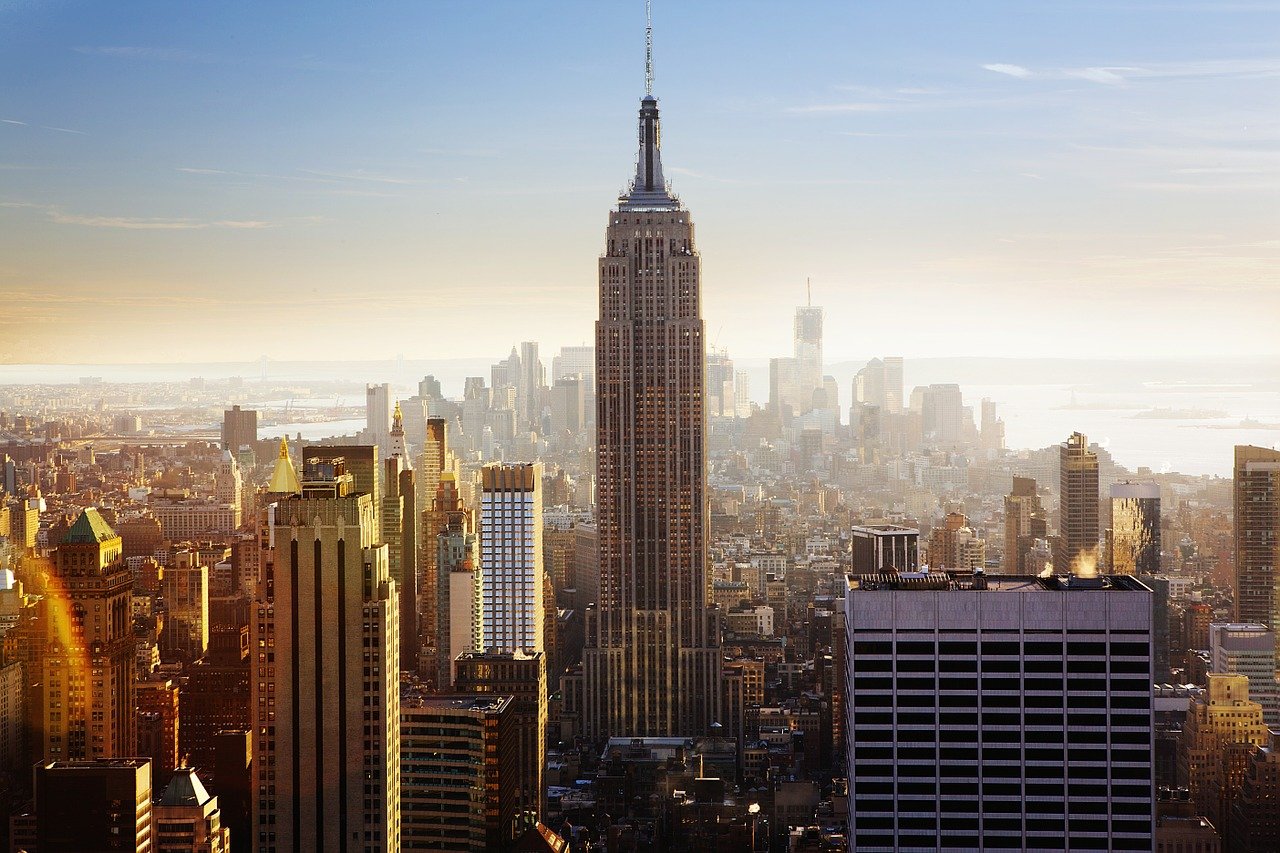 Lexique
This article mentions technical terms. To learn more, click on the word and learn more.